About Sheffield
Located in South Yorkshire, and bordered to the west by the Peak District National Park, Sheffield is home to over 500,000 people. It also has over 2 million trees - more trees per person than any other European city.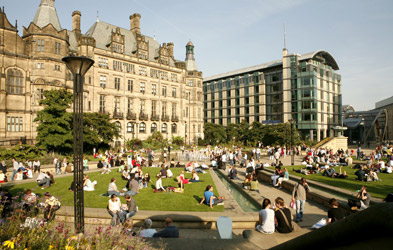 Sheffield is known for its steel manufacturing history - its nickname is the "Steel City" - as well as being home to Sheffield FC, the oldest football club in the world. It is also home to several notable musicians and bands including Joe Cocker, the Arctic Monkeys, Pulp and The Human League. Sheffield's theatres present drama, music, comedy, opera and ballet and the Crucible theatre has also hosted the World Snooker Championships since 1977.
The University of Sheffield was established in 1905, and is a member of the prestigious Russell Group of research-intensive universities. It is the alma mater of several notable scientists and scholars, including two Nobel prize winners (Sir Harold Kroto and Sir Richard Roberts), the aviation pioneer Amy Johnson, the writer Dame Hilary Mantel, Olympic gold medallist Jessica Ennis-Hill, and the comedian Eddie Izzard.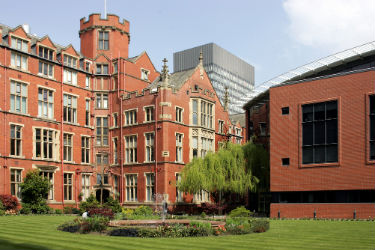 Why not prepare for your visit to Sheffield - and get used to our South Yorkshire accent and sense of humour - by watching some of the very British films set in the city, like The Full Monty.