Useful Information (A-Z)
Accessibility
Most buildings and facilities in the United Kingdom are wheelchair friendly. Buses and trains provide ramps if needed.
Baby Changing
Baby changing facilities can be usually be found in both men's and women's toilet facilities.
Banks and ATMs
The UK has a variety of banks. There are plenty of cash machines (ATMs) in Sheffield, including several within the Student's Union Building.
Currency
The UK currency is the Pound Sterling (£). 100 pence (p) = £1. Currency exchange services are available at most Post Offices.
We recommend keeping an eye on the currency markets to get the best deal as the value of the pound has been very volotile since the referendum to leave the EU. Please note that the vast majority of businesses will take GBP cash only. Cards are very widely accepted but there is often a minimum spend. Visa and MasterCard are more widely accepted that AMEX.
Driving
In the UK, vehicles drive on the left hand side of the road. Distances are advertised in miles. The speed limit is usually 30 miles per hour in built-up areas. A wide sign with a black diagonal strip through it means the speed limit is 60 miles per hour.
Emergency
In an emergency, dial 999. You will then be able to request police, fire or ambulance services.
European Union
It is unlikely that the United Kingdom will have formally left the European Union before the conference takes place. As such, agreements such as free emergency healthcare for EU residents should still be in place
Insurance
Insurance is not a component of the conference fee, and visitors will need to provide their own insurance.
Postal Services
Stamps are available to buy in most general shops, and post boxes are red in the UK. International stamps are available from the Post Office, on the second floor of Wilkinsons shop in Castle Street.
Power
The voltage in Britain is 220/240 AC, 50 Hz. Electrical plugs have three rectangular pins and take fuses of 3, 5 and 13 amps. Some hotels will have have two-pronged European-style sockets for shavers only. Adaptors are widely available at the airport or in most general shops.
Smoking
Smoking is not allowed in any enclosed public space, and there are fines for doing so.
Taxis
Taxis in the UK are regulated and must display a plate (usually on the back). Some taxis are for pre-booked journeys only, whilst "black cabs" can be hailed from streets as well as from popular locations such as train stations. Black cabs are not always black (see images below), but they will always have a light which, when illuminated, means that the taxi is available. Some cities, including Sheffield, also have Uber cabs.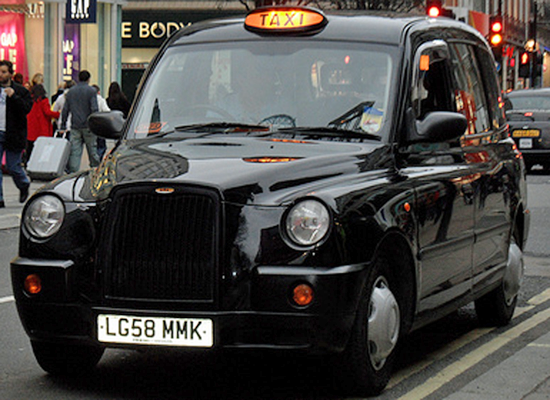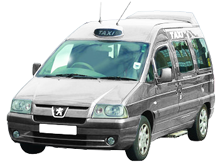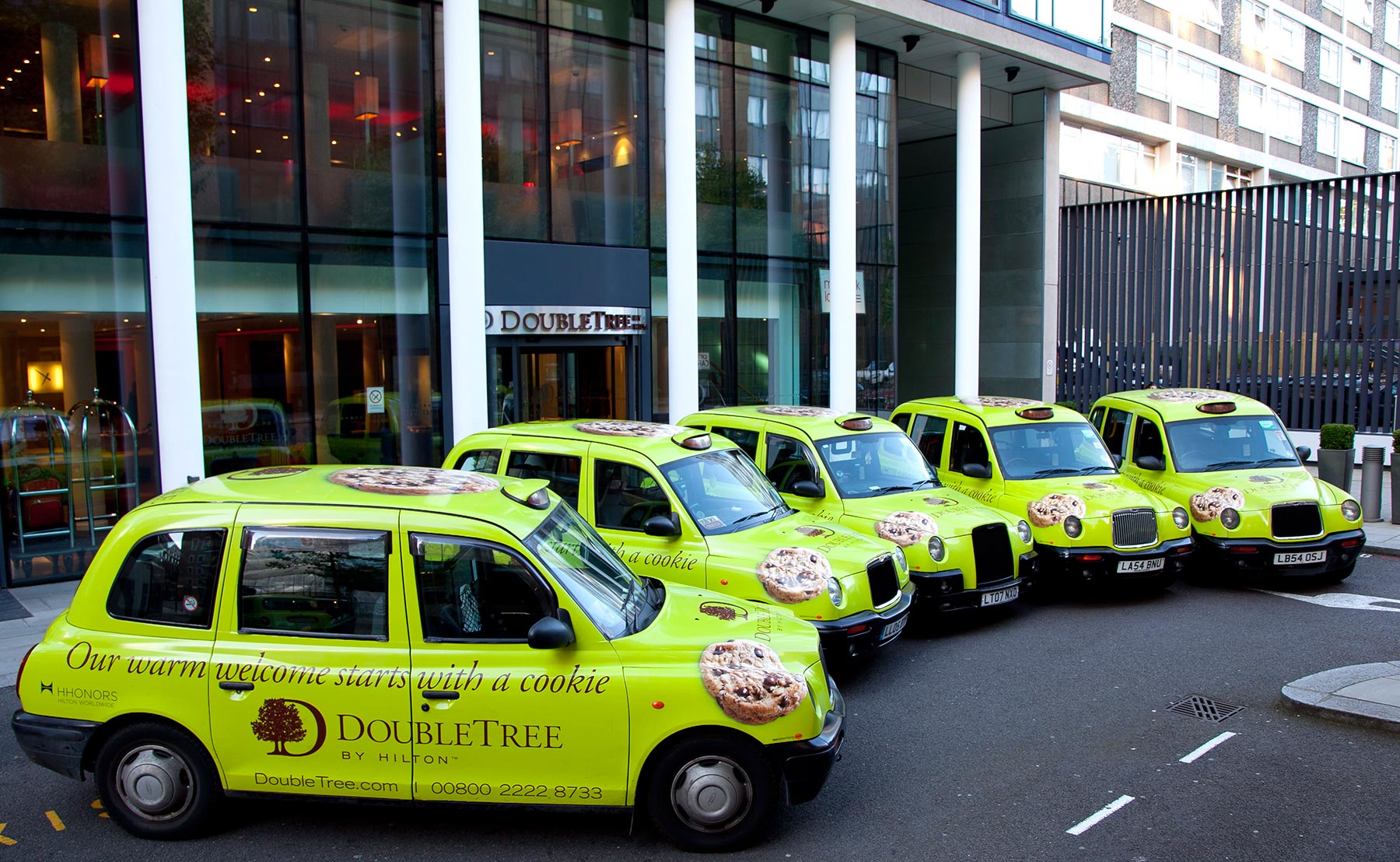 Telephones
The area code the United Kingdom is +44. Public pay-to-use telephones are increasingly rare.
Time Zone
During the conference, the UK will be on British Summer Time, which is GMT+01:00
Tipping
Tipping is not compulsory in the UK and many people only tip in restaurants and only when there is table service. It is common to tip around 10% in restaurants. In a restaurant, if 'Service' is added to your bill, this means the tip has been added. In pubs tip for food only. One may tip taxi drivers at 10% or by rounding up to a whole pound. You do not need to tip hotel staff, unless you wish to.
Vaccines
We advise that you seek medical advice as to any vaccines which may be necessary when visiting the United Kingdom.
VAT
Value added tax in the United Kingdom is 20% on most, and is applied to most goods and services. VAT is included in the advertised price of products, not added at the till. VAT receipts are readily available from most service providers, including taxis. VAT may be reclaimed at the airport on leaving the UK by travellers from outside the European Union.