Conference Dinner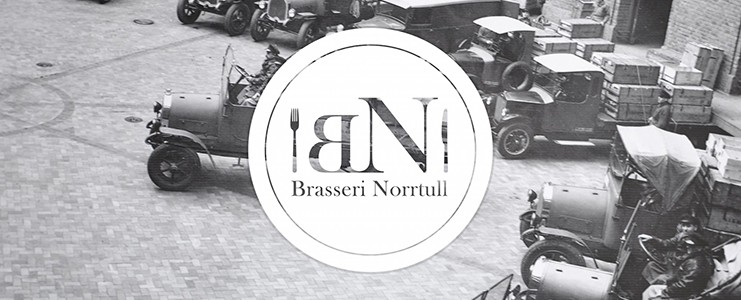 For all KBS conference 2016 participants who have registered for the Conference Dinner. We will enjoy a three course dinner after a welcome drink at the Hotel Norrtull, which is located in a historical industrial building, Grönstedtska Palatset. The palace was built in 1923 to host Vin & Sprit AB, that up to 1994 had the monopoly for manufacturing and import of alcoholic beverages to Sweden. Spouses and partners are also welcome to attend the dinner by purchasing an extra dinner ticket.
How to get there from the conference venue: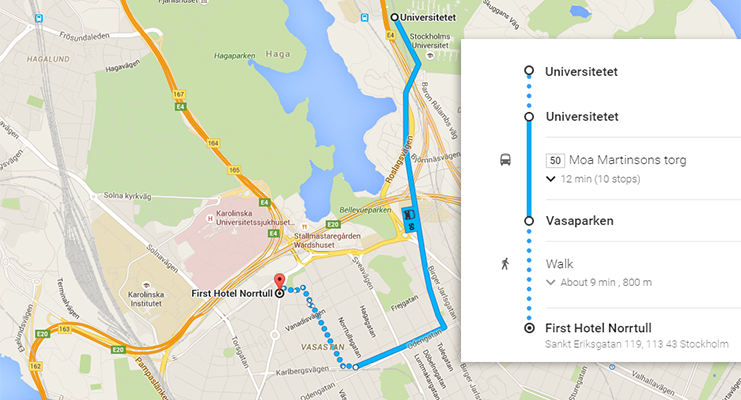 From the conference venue the easiest way to reach the Conference Dinner is to take bus 50 (southbound).
Bus 50 leaves from the Stockholm University's bus station and you exit the bus at the stop called "Vasaparken". From there there is a 800 meters walk to the restaurant.
*If you are going to the Conference Dinner from an address other than the conference venue, the easiest way to plan your travel route is via the public transport website, available here.