Symposium venue

The Symposium will be held at the Stockholm university campus area:
Stockholm University,
Aula Magna
Frescativägen 6/Universitetsvägen 10
106 91 Stockholm, Sweden
Stockholm University (Swedish: Stockholms universitet) has two scientific fields: the natural sciences and the humanities/social sciences. With over 70,000 students, 1,800 doctoral students and 5,000 staff, it is one of the largest universities in Scandinavia. Stockholm University is one of the world's top 100 higher education institutes. In 1878, the university college Stockholms högskola started its operations and in 1960, the college was granted university status, becoming Sweden's fourth state university.
Most teaching and research activities at Stockholm University take place in the Frescati area just north of Stockholm city, which stretches from the Bergius Botanic Garden in the north to Sveaplan in the south. It is located in the middle of the world's first national city park, and the area is characterized by beautiful nature, interesting architecture and modern art.
Aula Magna was designed by architect Ralph Erskine (1914-2005), together with Lars Wilson, and inaugurated in 1997. This came to be the last building that Erskine created for the campus area. Aula Magna is seven floors tall, three of which are blasted into the surrounding rock. Towards the north east, where the main entrance is, the building gives a low and small-scale impression, utnil the generous foyer appears behind the glass façade. The building rises to its full height on the south west side. The façade is made of patterned bricks of shifting textures and different shades of red, yellow and brown. Erskine's typical solar reflectors, which let daylight into the auditorium via skylights, can be seen from far away.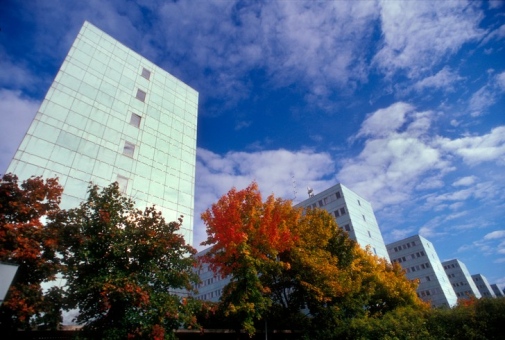 Aula Magna Auditorium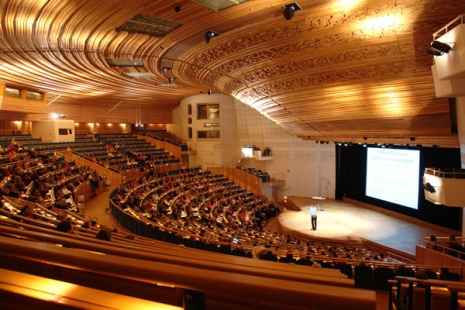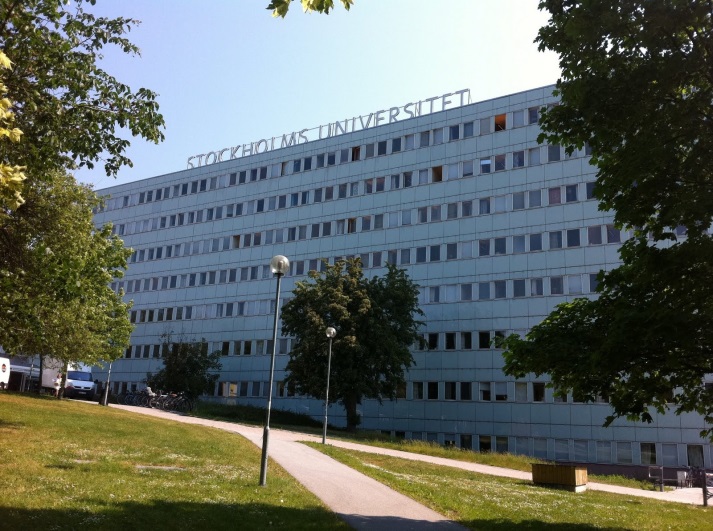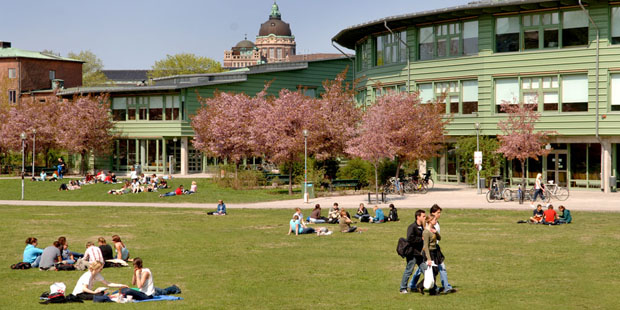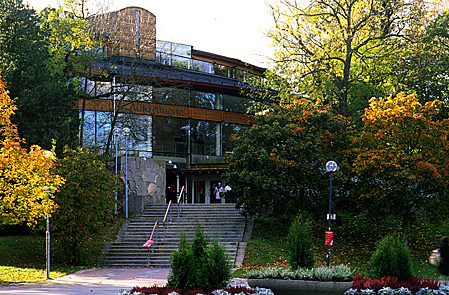 Photos: Stockholm University