Useful Information
Banks and Currency Exchange
Most banks are open Monday to Friday from 10.00 -16.00. All banks are closed at weekends and on public holidays. Banks at airports, ports and main railway stations are generally open longer.
Currency exchanges such as FOREX or X-Change can be found at the airport, the central station and in the Stockholm city centre.
The currency is Swedish Krona (SEK) the currency exchange rate can he found here.
Credit cards
Major credit cards are widely accepted throughout Sweden (some restriction may apply to American Express). You can at all times get cash with your Visa, MasterCard, Maestro or Cirrus card at any ATM, in Sweden these are called "Bankomat" or "Uttagsautomat". In Sweden you are required to use a 4-digit pin-code or to show your ID when using your credit cards in stores and restaurants.
Insurance and Vaccines
The meeting fee does not cover insurance for the delegates. The organizers recommend that delegates take out insurances in their home country to cover pre-journey cancellations for personal reasons and necessary insurances to cover accidents, medical expenses and loss of personal belongings during the visit. No vaccinations are needed when visiting Sweden.
Health
Participants requiring urgent medical care should go to the nearest hospital emergency room. Those with serious illnesses or allergies should always carry a special note from their physician certifying in detail any treatments in progress or any necessary precaution.

Before departure from home, it is advisable to get a document certifying coverage by the national health-care service.

Prescriptions are dispensed at pharmacies ("Apotek"), which are generally open during normal shop hours. A 24-hour service is available in the major cities. It is also possible to buy some non-prescription medicine in regular stores. You will have to pay the full cost of any prescription drugs up to 2200 SEK, and part of any costs above that limit.
Electrical System
Sweden uses the Europlug (Type C & F) 230 volt for electricity, with two round prongs. Always check the power supply before using your equipment.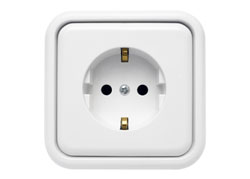 Business Hours
Standard Swedish shopping hours are Monday to Friday 09:00-16:00 and Saturday 09:00-14:00. In Stockholm, however, many stores are open for longer and on Sunday (typical shopping hours in Stockholm are Monday-Friday 10:00-19:00 and Saturday-Sunday 10:00-17:00).
Emergency
In case on an emergency, call 112 for ambulance, police or fire department.
The non-emergency number to the Swedish police is 114 14. From abroad dial +46 77 114 14 00.
Phone Service
The international telephone access code for Sweden is +46, the city code for Stockholm is 08. When calling Sweden from abroad please dial + 46 followed by the area code (omitting the initial zero) and the number required.
Post Office
Post offices are a service integrated in various shops; grocery stores, kiosks, gas stations etc. The opening hours therefore differ according to the specific store. Generally the post offices are open during normal shopping hours, but local variations may apply. Look for the blue postal sign.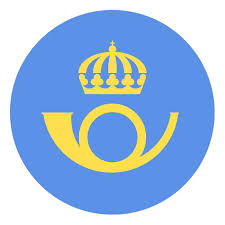 Smoking
No smoking = Rökning förbjuden. Smoking is not permitted in public buildings, bars and restaurants, within the public transport system, and in the conference venue.
Time Zone
GMT + 1 (+ 2 in summer).
Tipping
Service charges are included in your restaurant bill, so you are not expected to tip. It is common practice, however, to leave a small amount as a tip (10%), but this is by no means obligatory.
Taxis
Taxi services in Stockholm can be reached by calling the following numbers:
+46 20 20 20 20
+46 815 00 00
+46 8 30 00 00
Ensure that you receive a taxi meter receipt at the end of your trip. The receipt has information on the taxi registration number, the taxi company and the driver. If you happen to forget anything in the car or wish to make a complaint your receipt will be useful when you contact the taxi company.
Weights and Measures
Metric
Value Added Tax (VAT)
Goods and services in Sweden are subject to 6% (i.e., books, newspapers,) 12% (groceries) or 25% (most goods and services) VAT tax (in Swedish: moms). This tax is usually included in the price and, if not, it is clearly stated.
Force Majeure
In the event of the entire conference having to be cancelled due to force majeure, the organizer cannot accept liability for any claims for damages and/or losses. If, for reasons beyond the control of the organizing committee the meeting is cancelled, registration fees will be refunded after deduction of expenses already incurred.
Disclaimer
The organizers cannot accept any liability for damages and/or losses of any kind which may be incurred by the conference participants or by any persons accompanying them, both during the official activities and the excursions. Participants take part in all tours and events at their own risk.
For more information: