WHAT ARE THE PRACTICAL IMPLICATIONS OF EPIDEMIOLOGICAL RESEARCH ?
28th Annual Alcohol Epidemiology Symposium of the Kettil Bruun Society for Social and Epidemiological Research on Alcohol
Paris, France, June 3rd to June 7th, 2002
Kettil Bruun Society
CALL FOR PAPERS

COMMUNICATIONS
Deadline
Guideline

MAIN SYMPOSIUM
Program
Informations

PRE-SYMPOSIUM WORKSHOPS
Program
Location
REGISTRATION & FEE
Registration form
Deadline
Payment
ACCOMMODATIONS
Hotels List
Hotels Location
Restaurants
SYMPOSIUM PLACE
Location
Map
Bus map
Metro map
Airport map
SOCIAL PROGRAM
Tours
Symposium dinner
ORGANIZATION COMMITTEE
List
Adress

WEBSITE about PARIS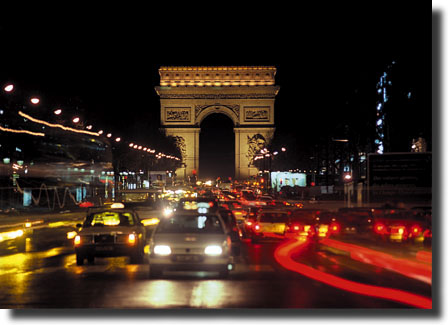 The Annual Alcohol Epidemiology Symposium will take place in Paris, France, from June 3rd to June 7th, 2002. The Symposium is co-sponsored by the Kettil Bruun Society, the National Institute of Health and Medical Research (INSERM) and the "Mission interministérielle de lutte contre la drogue et la toxicomanie" (MILDT).
The aim of this 28th annual meeting is to analyze the gap between research and practice (prevention, treatment & policy). The scope of the Symposium is to overview the most important findings on alcohol and drugs research, and to link this findings to practical implications for health education and prevention. Participants from the whole range of social, health and educational sciences are expected.
The Symposium will include discussions on submitted papers, prepared discussion sessions, and topical workshops. The emphasis will be on discussion; papers are pre-circulated and then introduced by the author with a 10-minute presentation prior to discussion. The sustained discussions in the course of an intense week of work are as enlightening as the pre-circulated papers. Participants are therefore strongly urged to attend the whole five days of the main meeting.
Pre-symposium workshops will be organized on Saturday, June 1st and Sunday, June 2nd. Anyone interested in organizing a workshop is asked to send their proposal to the following Email address: kbs2002@free.fr and to complete the relevant section of the enclosed Registration Form. Specific information about the workshops will be available in the preliminary program.
The symposium sessions will be held at the Association Immobilière de l'Ecole Militaire (ASIEM), located in downtown Paris (7th district).
The symposium is open to all persons who are interested in the topics of the meeting and register for the event.